Life & Light Photography Competition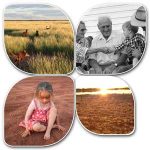 Revealing the connection between landscape, produce and land managers of the NSW Western Region.
The Life and Light Photography Competition 2017 is a competition that brings together amateur photographers from across the Western Region to capture this wonderful outback landscape of ours. The competition has been running annually for over 20 years now and seen some of the best photographs and photographers that the Western region has to offer. By capturing their local landscape, people, life and light the competition gives amateur photographers a chance to showcase what they love about our region.
Competition Closed